Quebec Immigrant Investor Program
Because the Federal Immigrant Investor Program was terminated in 2014, this is the only program available to the applicants who wish to obtain a Canadian immigrant visa through an investor program.
(1)Program Requirements:
▪
Work Experience
: Minimum 2 years' experience in recent 5 years as senior manager or business owner.
* Applicant involved in professional businesses must demonstrate at least 2 full-time employees under his/her position. (e.g., doctor, lawyer).
▪
Personal Net Worth
: Minimum C$1,600,000 owned by the applicant and his/her spouse.
▪
Investment
: C$800,000 investment with authorized financial intermediary to the Quebec government (Loan option is available).
* C$800,000 investment will be returned without interest after 5 years investment period.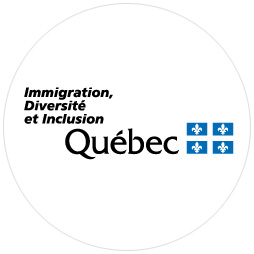 (2)Program Process:
- Sign an investment agreement with one of the authorized financial intermediaries.
- Submit a Quebec Immigrant Investor Program application.
- Interview with a Quebec officer in Montreal (if necessary).
- Complete an investment of C$800,000 with an authorized financial intermediary.
- Obtain a Quebec Selection Certificate (CSQ).
- Submit an immigration application to Centralized Intake Office (CIO) in Sydney, Canada.
- Receive an immigration file number.
- Receive an email confirming an immigration application from a visa office abroad.
- Undergo a medical examination and pay for the Right of Permanent Residence Fee.
- Receive a Confirmation of Permanent Residence.